Why play at Live Casinos?
[vc_row][vc_column][vc_column_text]
Why play at Live Casinos?
[/vc_column_text][vc_column_text]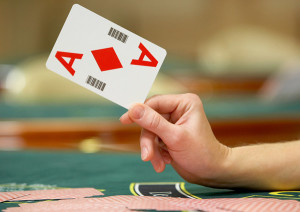 Why play live casino? That's a really good question. The reviews and information contained on Live Casino Comparer provide the full answer, but the reason why is explained in the following paragraphs.
In the good old days, before the Internet, the only places you could legally gamble were at land-based casinos, pub & clubs, high street bookmakers, and amusement arcades.
When the Internet exploded, casinos, bookmakers, and the like started to develop an online presence and shortly after developed software to offer gambling and gaming services online.
Some games, like slots, lend themselves to being played online. They have always been mechanically or computer-controlled, using complex random number generators or mechanisms to determine the spin of the wheels.
However, players of table games, those using dice, cards, and roulette, have always been suspicious of the random number generators.
Lots of players have never really felt comfortable that they get a fair shake when playing against a computer.
Whilst these systems are fully tested and the casinos are very open with the payout percentages, it's not the same as playing with real cards against real dealers on real tables.
I am a card player and I like playing cards for a number of reasons:
There is an element of skill involved in playing. There are rules of how to play and strategies that you can follow
There is the social aspect. I like to play live casino games, sit at a table and chat with the dealers, other players, or indeed with friends and family.
I like to see everything in front of me, the cards, the card shoe, the shuffle. That gives me the confidence that I am getting a fair shake.
If you've ever played blackjack, you would have experienced the dealer hitting that 5 to make 21. Because you've seen it you can almost accept your bad luck. But if that happens when playing against a computer you do get that little bit of doubt.
Well, the casinos and software manufacturers have finally recognised that table players like to play live casino games.
A range of live online games has been developed that can be fed right into your PC or mobile device. The software developers provide a mix of live-action and computer-generated wizardry to give players as near to a real experience as possible.
This is great news for us.[/vc_column_text][vc_separator][/vc_column][/vc_row][vc_row][vc_column][vc_column_text]
So what do the Live Dealer companies provide?
There is a whole range of suppliers of Live Casino solutions and you can read more about them in the Live Casino Software section. While all the software may be different companies all provide a core set of services that include:-
Live Dealer Rooms
Quite a few of the development companies, Microgaming, Playtech, Evolution to name a few, provide fully managed services to the online casinos. For a management fee, the casinos will be provided with access to the live dealing rooms and tables. The casinos can choose which games they want to take, whether to use the generic tables (i.e . share the dealer and table with other casinos) or have dedicated tables for their own use. The casino decides on the betting limits and how they integrate the software into their online casino.
Live Dealers
Real people dealing with real cards. The casinos have a choice of country-specific or English speaking dealers and whether they are male and/or female. The dealers tend to be outgoing people that enjoy a conversation and are very good at their job. You can chat with a dealer through an instant chat facility. You type your comments into the chat interface while the dealers speak directly back to the camera. Everyone is able to hear what is going on, but quite often you can't see what the other players are saying when playing at a generic table as the casinos restrict this function. As a result, the dealing rooms can be quite noisy, which does add to the whole experience.
Real Cards
As it says, real cards. Depending on the operator the cards can be oversized to make them easier to see on the live video feed. All cards have bar codes printed on them, so the dealing scanners can register the cards with the software that is used to administer the games.
Live Shuffling
The pack is manually re-shuffled in front of you. Quite often the dealer will have an assistant who will do this for them. The shuffled cards are normally housed in transparent perspex dealing shoe. Alternatively, some casinos use a ShuffleMaster dealing shoe that automatically shuffles the shoe after each hand. I much prefer the manual shuffle and shoes as you'll find out when you read some of my reviews!.
Communications
The live video feed and the bandwidth to make streaming the feed possible.
Integration into land-based casinos
Some suppliers are able to implement a solution for casinos where they install a camera and communication feed into land-based casinos. This is normally done because of in-country restrictions on providing online gambling.
[/vc_column_text][/vc_column][/vc_row][vc_row][vc_column][vc_column_text]
Live Casino in Summary
So, in mine and many others opinions, you should play live casino over the RNG alternatives because:
You get to play with real dealers and real cards.
You can play whenever you want, the live casinos are open 24 x 7.
You don't have to travel, you can play from your own home.
You get almost the same feeling as being in a land-based casino. I say almost, as it's not the same really, but as close as you can get.
In my opinion, it's better than playing against a computer.
Its more entertaining
The speed of play can be slower than against a computer. I like this as I can make the game last longer and therefore increases my enjoyment.
Click on this link to see my reviews of the top Live Casinos to play at.
[/vc_column_text][vc_separator][/vc_column][/vc_row][vc_column][/vc_column]